Grilled Chicken Mediterranean
12/08/2020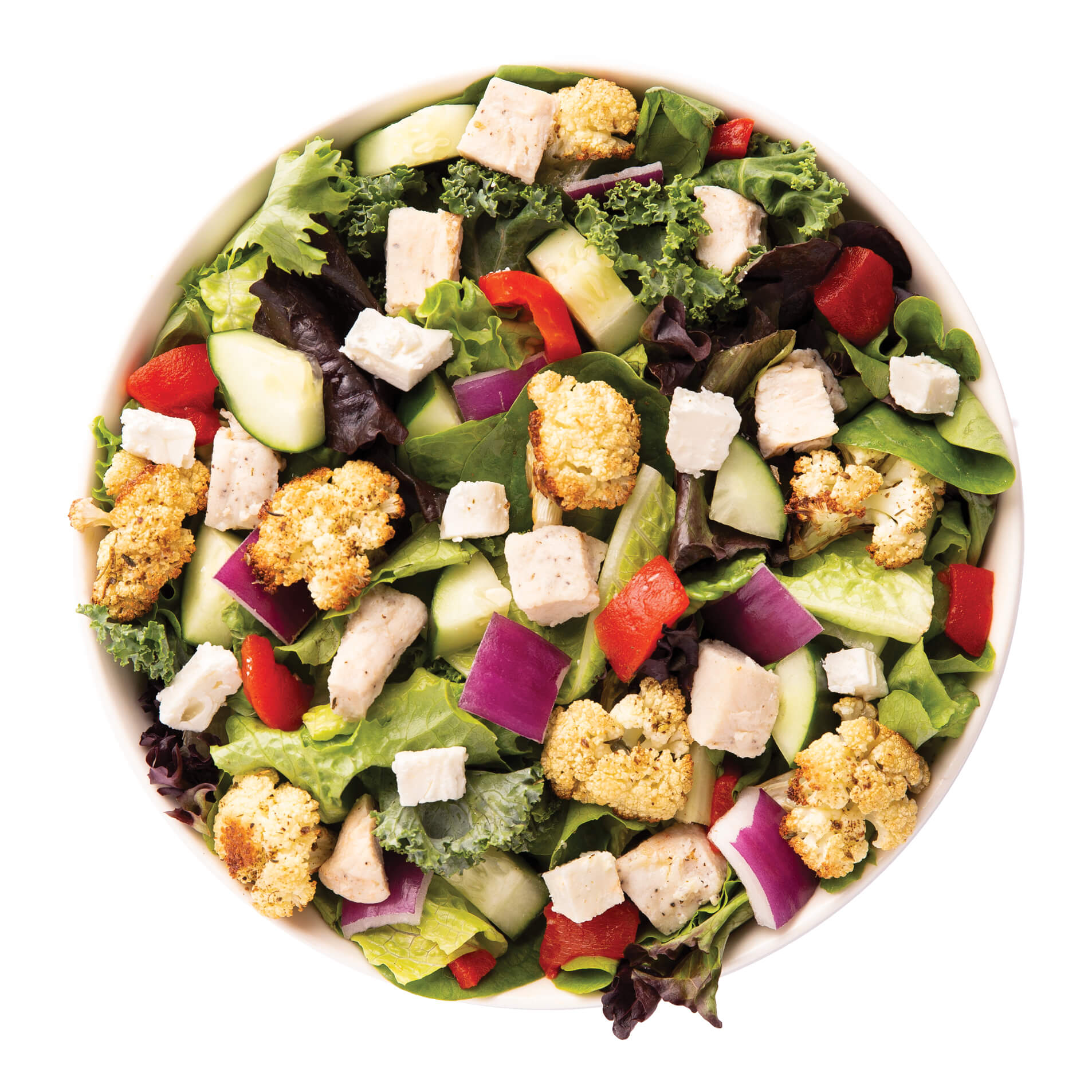 This Mediterranean-inspired Signature features a recommended base of our Super Greens Blend. It is served with Grilled Chicken, Roasted Cauliflower, Sliced Cucumbers, Roasted Red Peppers, Red Onions and Feta Cheese. We recommend our Housemade Lemon Olive Oil Vinaigrette dressing.
You can enjoy your chef inspired signature as a bowl or a wrap and modify your base to include a variety of greens, grains or a combination of both. All dressings will be served on the side.
Find your local Saladworks to order a Grilled Chicken Mediterranean salad, wrap, or bowl today.